Dona Robinson
Executive Vice President/Broker Associate
Luxury Home Marketing Specialist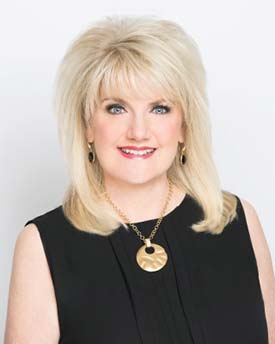 I have been recognized in 2012, 2015 and 2016, 2017, 2018 and 2019 by D Magazine as one of its Top Producers. I was ranked by Fort Worth Magazine as one of its Top Producers in both 2016 and 2017, 2018 and 2019. Additionally, I had the privilege of being voted by clients and colleagues as a '2017 Best Real Estate Agent and Top Producer' for 360 West Magazine.
I bring over twenty years of real estate and marketing experience to my clients and am an Executive Vice President and Broker Associate with Allie Beth Allman & Associates. I hold a Bachelor of Science degree from Indiana State University and have continuing education through the Institute of Real Estate Management and the Luxury Home Marketing Institute, which has allowed me to be a valuable resource to my clients.
I have been a consistent multi-million-dollar producer in both Dallas and Tarrant County. My commitment is to deliver excellent service and effective marketing expertise to benefit my clients. I have an extensive background of working with investors and builders that has provided helpful knowledge and insight to every client I serve.
I am able to deliver an extensive national network of broker and associate affiliates through the Luxury Home Marketing Institute and Leading Real Estate Companies of the World. Additionally, Allie Beth Allman gives my clients exposure on both a local and national platform.
My co-ownership of an advertising firm, Robinson Creative Inc. has been a foundation to assisting with strategic marketing plans and fresh collateral material for each property and development I market to sell. Rejoining forces with Allie Beth Allman to open their new Southlake office affords my clients and myself the opportunity to partner with their powerful branding department allowing me an even more extensive array of marketing solutions.
I have resided in Southlake for more than eighteen years with my husband, Ben, and my Maltese, Koda. I have two grown children that I raised in Southlake; a daughter, Natalie, who lives in Grapevine and assists my husband and me in our advertising firm, and a married son, Matthew, who is an attorney in Los Angeles. I have served in many volunteer positions for Missions International, which is headquartered in Southlake, Texas. I have also co-chaired a committee for the Dallas Symphony, the Southlake Carroll Education Foundation and many other Southlake Carroll School District events.
Gabriella Miller
Senior Vice President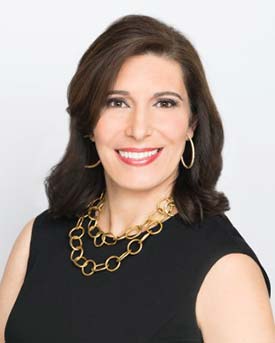 Gabriella Miller is passionate about helping homeowners strategically market their property and helping buyers find the perfect place to call home. Her integrity, competence and sincere commitment are just some of the reasons her current client list is primarily composed of referrals from previous clients and friends.
"It's an honor when buyers and sellers turn to me as a trusted advisor, and it's a privilege when we become friends." – Gabriella
Gabriella's sales, finance and mortgage experience ensures clients' expectations are exceeded while navigating the intricate buying, selling and closing process. However, it's her passion for the community and her commitment to excellence that will build long-lasting partnerships with her clients. Since 2015, she has represented over $34 million of purchases and sales generated exclusively by friend and client referrals.
"I believe that each of my clients deserves exceptional service. Whether their budget is $300,000 or $3,000,000, it's a significant purchase to them." – Gabriella
Gabriella grew up in Ohio and holds a BA in Business Administration and Marketing from Cleveland State University. She has lived in Brazil and Colorado, and moved to Dallas in 1999 with her husband Ward. They bought their first family home in Coppell and then relocated to Southlake in 2005 with their three young children. Their children currently attend Carroll Senior High and Carroll High School. She splits her volunteer time between SASO Girls as secretary and on her neighborhood HOA as president. Gabriella speaks fluent Italian and enjoys traveling with family and friends.
Jennifer Spielvogel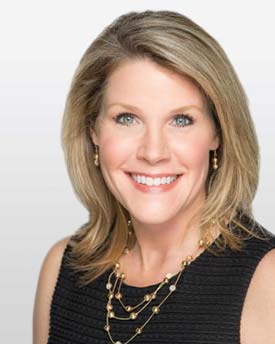 Buying and selling a home is a very personal journey that is unique to each and every client, and I believe a vital part of a successful experience is an agent who understands the wants and needs of their client and is committed to providing consistent communication, compassion and exceptional care to deliver results.
A home is one of life's biggest investments, so complete trust and honesty is an integral part of an effective relationship. To meet specific requirements of both buyers and sellers, I listen intently, work diligently and provide comprehensive market knowledge to each and every one of my clients. Understanding needs will enable a personalized plan tailored to them, while passion, enthusiasm and heart will turn real estate dreams into reality. As a few of my clients have recently shared:
"The best agent I've EVER had buying, building, selling in 4 states." ~ Victoria R.
"Jennifer helped us sell our home and buy a home in Trophy Club. She was professional, helpful, and personable throughout the process. Highly recommended." ~ Shannon C.
"Jennifer is amazing! We were moving to the area and had a very constricted timeline. She made the process as stress free as possible and had our best interests at the forefront every step of the way. Her guidance, area expertise and overall market knowledge was invaluable." ~ Brandy B.
My family and I have called Southlake home since we relocated with our two children and two Golden Retrievers in 2012. Before our children graduated from Carroll ISD, I was active as a team coordinator for the Southlake Carroll Swim and Dive team, and have worked in the past as a volunteer with the North Texas Nadadores swim team and with the Southlake Carroll Dragon Band. Outside of work and away from the pool, we enjoy traveling, hiking, cycling, walking with our pups and being outdoors.
I am a member of the Texas Association of Realtors and the National Association of Realtors (REALTOR®). I have earned the designation of Graduate, REALTOR® Institute (GRI) and Accredited Buyer Representative (ABR®) which allow me to be a great resource for my clients. I was recently named 360 West BEST Real Estate Agent for 2020 and I am thrilled to be working alongside an incredible team of professionals at the Dona Robinson Group and Allie Beth Allman & Associates. Our team has been recognized as "D-Best" by D Magazine, Top Producer by 360 West Magazine, as well as "Tops in Tarrant" by Society Life Magazine.
I consider it a great responsibility, but also a privilege and a pleasure helping clients find the perfect place to call home. Not only will I do everything I can to provide the highest level of professional and ethical service, I hope to prove worthy of trust so I may exceed expectations and become a true advisor and friend.
Debbie Vinson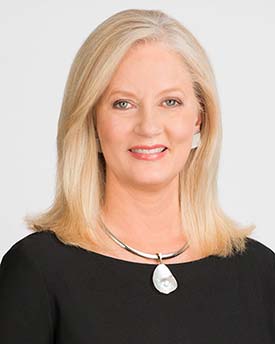 I am a lifelong resident of North East Tarrant County having grown up in Hurst and calling Keller home for over twelve years. I am very delighted to be affiliated with Dona Robinson Group and Allie Beth Allman & Associates.
Service to others has defined my personal life. My volunteering spirit offered the opportunity to pour into my community in many different roles over the years. I have served in leadership, board and committee member capacities for many organizations, including but not limited to: Greater Southlake Women's Society, The Great Trail Drive benefiting Rocky Top Therapy Center in Keller, Metroport Meals on Wheels, United Way of Tarrant County,Women Steering Business of Fort Worth, and Greater Keller Women's Club. I also traveled internationally to serve in Ethiopia, Brazil and El Salvador.
My passion for people and service manifests in my work! Growing up with a mother who was a successful residential real estate professional, having recognized at a young age the importance of providing clients with exceptional care. Witnessing the lifelong relationships that developed through my mother's diligence is what inspired me to follow in her footsteps.
As a trusted advisor, I walk alongside clients through the complexities of buying and selling their home with professional yet personal care. Providing clients with a seamless and enjoyable experience is my first priority. I consider it a privilege to work with clients of all price levels, treating each one uniquely while offering the same level of remarkable care. My commitment, combined with the strengths of Allie Beth Allman & Associates, and Dona Robinson Group provides you with the very best representation to see your real estate transaction through from beginning to end.
Kim Himes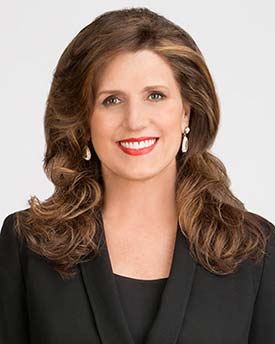 VOTED a D-BEST REALTOR® in D Magazine 2019 by her peers and clients, Kim is known as a leading Realtor in residential real estate and a top performing agent in the DFW area. Her love of people and passion for real estate is evident in the way she cares for her clients. As one of her Seller's recently shared:
"We have moved 4 times and Kim has offered the best customer service that we have experienced. She did her homework and communicated to us throughout the process. If we had a question, Kim responded immediately with the answer. Tina and I would recommend Kim to anyone buying or selling a home. As a bonus, we all became friends which made the sale of our home even easier" – Terry & Tina McKee, Trophy Club
In 2020, Kim will celebrate 17 years as a Realtor achieving over $110 million in sales helping buyers and sellers all throughout the DFW Metroplex. In 2016, Kim was awarded membership to the Institute for Luxury Home Marketing earning the designation of Certified Luxury Home Marketing Specialist and awarded membership to the coveted Million Dollar Guild for her top performance in representing properties over $1 Million.
In addition to her achievements in real estate, Kim has served on numerous charitable committees over the years including Trophy Club Women's Club Holiday Tour of Homes 2019 – Hosting Personal Home on Tour, The Grace Gala in Grapevine, Chi Omega Dallas Christmas Market Beneficiary Committee, Host Committees for Dallas Museum of Art – Art in Bloom and the Visionary Luncheon benefiting The Retina Foundation of the Southwest. She is currently a member of Trophy Club Country Club, Trophy Club Women's Club, The Dallas Arboretum, The Dallas Woman's Club and Highland Park Presbyterian Church.
A native Texan, Kim was born in Lubbock and grew up in Highland Park graduating from Highland Park High School. She attended the University of Texas in Austin where she was a Chi Omega and Pike Little Sis. After marrying in 1995, Kim moved to Trophy Club with her husband Don and has since called Trophy Club and the greater Southlake area her home while maintaining her love for her hometown of Highland Park.
<pover &="" a="" and="" areas="" arena.
Kim welcomes the opportunity to represent you in buying or selling a home in the greater Trophy Club, Southlake, Westlake, Colleyville, Grapevine and Keller areas as well as the greater Highland Park, University Park and Preston Hollow areas.
Jeannette Tipps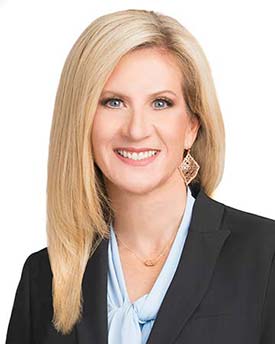 Jeannette Tipps is a real estate professional with a passion for finding the right home for each family. "Home is the starting place of love, hope and dreams. I love assisting each client and friend in finding the home best suited to them," says Jeannette.
Her interest in real estate began more than 20 years ago while she was in the restaurant business, as she helped her new employees relocate in the DFW area. As part of a successful franchise owner team, she learned the value of hard work as well as dedication to the employees. Attention to detail and depth of research are skills Jeannette acquired that today prove invaluable in her real estate practice.
Her years as an owner/operator of several successful businesses have also given her an understanding of the needs and desires of a small business owner. Today, Jeannette takes this same experience and uses it to help her friends, family and clients buy or sell their homes. The depth of her research and understanding makes this process smooth and seamless.
During the past couple decades, Jeannette's desire to help others has flourished into a history of volunteer work with her church, her children's school and various charities.
Jeannette feels blessed to find her professional home with Allie Beth Allman and Associates and the Dona Robinson Group as these amazing real estate professionals inspire her each day. This real estate firm specializes and provides luxury service for all price points. The marketing and strategy developed by the in-house team are unparalleled; 2018 was an exciting year at the firm, as it beats its record of sales production and went beyond $2 billion in annual sales.
Outside of work, Jeannette enjoys spending time with her children and family, participating in Bible study and staying active in Camp Gladiator. She currently resides in Lantana; her son attends Oklahoma Baptist University and her daughter attends Liberty Christian School in Argyle.
Tracey Vigano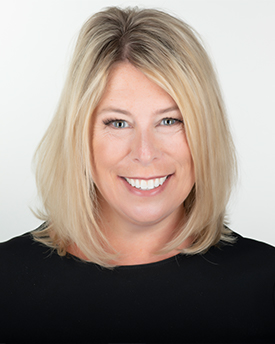 Tracey came into the real estate profession as an accomplished and highly successful business professional with 25 years of experience leading and managing high volume luxury specialty and department store teams.
Tracey's passion for creating memorable client experiences, resourceful problem-solving skills and extensive strategic negotiation skills, created a natural transition into the real estate industry, in which she has a long-standing interest. Her discerning eye for fashion and design, along with her personal experience in real estate investment and management, has further prepared her for the real estate profession.
Tracey is excited to start a new profession, helping others realize their dreams in a new home. She believes that buying and selling a home are truly emotional experiences and, in some cases, some of the most important lifetime decisions made.
A New Jersey native and graduate of The University of Maryland, Tracey holds a BS in Marketing. Tracey relocated to Trophy Club in 2015 with her husband and 3 dogs. Since living in the DFW area, Tracey has worked in towns spanning across the DFW market, giving her exceptional knowledge of many communities and neighborhoods. When she is not working, Tracey enjoys traveling, cooking, reading and taking long walks and hikes with her husband and fur babies and stays busy volunteering as a board member of her rental property HOA.